You know those days where all you want to do is wear the biggest tee you have and sacrifice looking cute for absolute comfort? I saw this tutorial on Pintrest: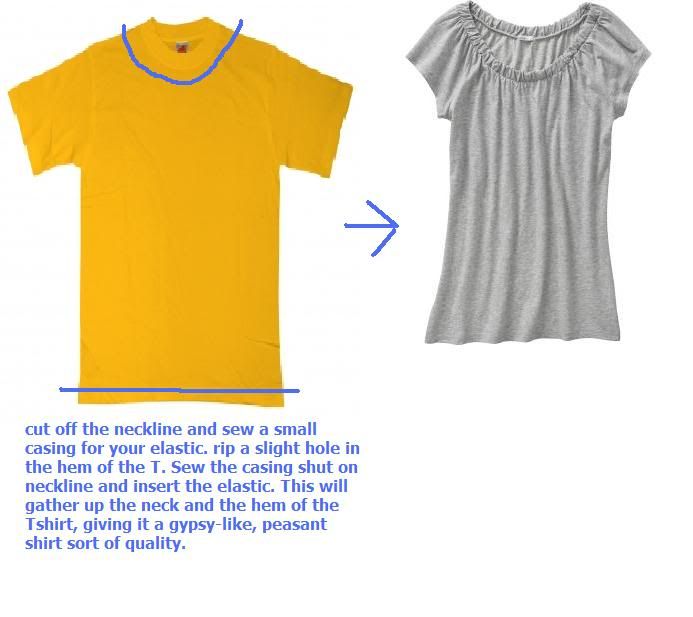 and tried it on an XL shirt. I also did the sleeves too... I think I saw that somewhere on the webs but I don't know where.
Result: comfortable and feeling slightly less frumpy than I am in reality.